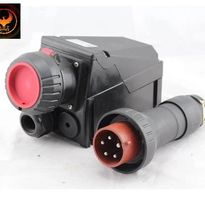 Al Arz Electrical Ware Trading is a well-known for electrical materials supplier in UAE and a supplier of Electrical building materials in Dubai. We are also one the most trusted suppliers of electrical items in UAE. We are a supplier of electrical materials and can guarantee high-quality products at affordable prices. We can supply everything you need for your construction needs, including cement, paints, and gypsum products. We are one of the most trusted suppliers of electrical items in Dubai. We are the leading supplier of electrical products in Dubai. We also are Explosionproof Light Suppliers in UAE and Industrial Plugs and Socket Suppliers in UAE.
We supply the following electrical products and more:
Electric cables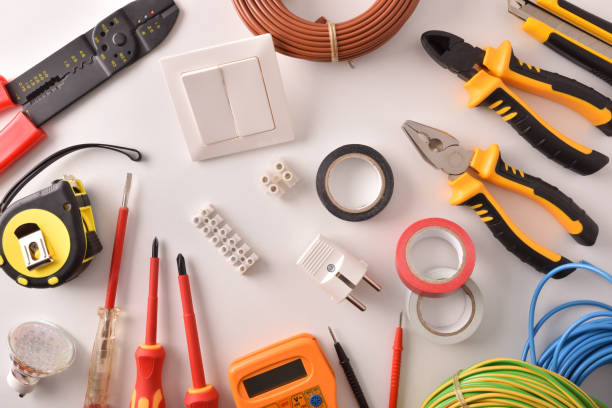 In any industry, cables are crucial. We are a trusted name in Dubai's electrical item suppliers. Our extensive range of protective lines has earned us a reputation as one of the best. Al Arz Electrical Ware Trading is a top supplier of electrical cables in Dubai. We offer a variety of wires and cables that can be used to build a building. Two types of single-conductor and multi-conductor cable options can be used in various situations. We are a Dubai-based supplier of copper cables. This type of electrical cable is used in many industries, including electronics, transport, and telecommunication. Copper wires are the most popular cable type due to their flexibility, elasticity and lightweight. Al Arz Electrical Ware Trading is an electrical cable supplier in UAE. We offer 100% copper cables from top brands such as DUCAB and many others.
LED Panels
We offer many LED products because LED lighting is widely used due to its incredible power-saving abilities. We are one of the most trusted suppliers of electrical items in Dubai. Our LED panel lights are relatively new and rapidly gaining popularity. These lights are popular for their innovative features, sleek design and flexible design. These lights use a different technology than LED lights. The best quality light is achieved by using an optical material, the LED guide plate. Al Arz Electrical Ware Trading, a Dubai electrical item supplier, offers a variety of styles and designs in LED panel lighting.
PVC and GI Conduits
Conduit, which is an important electrical item, can be found in many styles. It's used to run and hold electrical wiring around exposed areas in residential and commercial buildings. PVC conduit is used for underground and wet-location applications. Galvanized iron conduit pipes, also known as GI, are durable and strong. They are often used in various commercial and industrial constructions. These products are available from top manufacturers at very competitive prices. Al Arz Electrical Ware Trading in Dubai is your best choice for electrical items.
Fire Cables
To maintain the circuit integrity for vital life safety systems like fire alarms and suppression services, fire-resistant cables are used. As one of the leading suppliers of electrical items in Dubai, we can offer you a variety and standard fire cables from top brands like DUCAB, Deco duct, etc. Fire retardant cables are used in many fire survival applications due to their low cost. Our store also stocks newer and more effective fire cables that are not only resistant to fire but are also easy to use and install.