Spacious or cozy, simple or lavish, domestic or fraternal hangout; whichever feel you want to create in your living area, only the most suitable lighting for your living room can genuinely provide you with the vitality you want. Dull lighting may drain the vitality from your living space and give it a "boring vibe." To avoid this depressing predicament, Al Arz Electricals, a recognized Led Light Suppliers in UAE, presents a guide to enhancing your living room by selecting one of the correct lights that you can use so that your lighting reaches all of the proper spots and makes your room atmosphere sparkle!
Placement is the Key factor
LED lights are an excellent way to spruce up a living area. It is critical to have a clear picture of how you want the space to look and a basic notion of where you want to go. Get to work once you've grasped the living room dynamics and vision.
With low ceilings, use recessed ceiling LED lights to create a bright and evenly lighted living area. If you have high ceilings, choose chandeliers and low-hanging pendants (they work best).

To illuminate dark places, use an LED bulb with a broad beam angle. Lighting should be set up on shelves and behind furniture to make it stand out.
Blend it like a pro
Don't be scared to experiment with your living room lighting. Mix and mix as much as you like. When layering the space, use both ancient and modern lighting (layer all the lights!). Use other colored led light combinations as well, but don't go crazy and end up with a disco in your living room. 
Change things up a little.
Rather than picking between two forms of lighting, utilize both – combining light sources balances the mood and adds harmony to your living space. Use the finest LED lights from reputable Electrical Materials Suppliers in UAE to spruce up your living space. These lights provide an artistic flair to your area while also serving a functional purpose.
Make alternatives.
Monotony is exhausting, and having the same mood in your living room all the time may destroy an otherwise well-designed space. In your living room, add soft strip lights, lanterns with candles, or one of those fashionable sunset lamps with LED bulbs. This will provide an alternative to your typical lighting for temporarily changing the ambiance.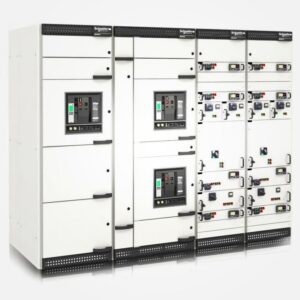 Do it perfectly balanced, as it should be.
LEDs are the best energy-efficient lighting choice for all of your demands. They come in all required forms and colors, are less expensive in the long term, and are also beneficial to the environment! 
Which store is the best to buy led lights from?
For both residential and commercial applications, Al Arz Electricals offers a wide range of LED Light solutions, including LED Bulbs, Tape Lights, Drop Lights, Overhead Panel Lights, Floor Lights, Spotlight Lights, Batten Lights, and Decorative Lights. For the finest Schneider Supplier in UAE, get in touch with us.