An electrical panel manufactures in UAE can be the foundation of the electrical system in your home. While all you'll ever be interested in knowing about is that it provides electricity to your home there are many kinds of electric service panels that could be helpful to know about.
If you're looking for ways to replace or upgrade the electrical panel in your home or be aware of the electrical system that runs through the home you live in, this article on the different types of electrical panels will assist. It is important to remember that there are a variety of methods by which electrical panels are classified, ranging from technology and applications to capacity, or even safety and performance.
Electrical Panel Types
Being the leading electrical panel manufacturers in UAE, we believe that there are two primary types of electric service panels, based on their role in the power system of your home. Some homes don't have two types of electrical service panels in their homes, so the amount and what kind you'll require will depend on the circumstances of your home. Many factors play into it depending on how big your home is to the use you make of it, as well as the power requirements of your home.
1. Main Electrical Panel
The main breaker panel can be utilized to regulate the power that's distributed throughout your house. It's the most widely utilized type of panel. It not only distributes current to various areas and rooms of your house, however, but it also shields circuits and measures the capacity of the amperage.
The primary breaker, which is a 2-pole circuit breaker within this type of panel, can be utilized to cut off power to the residence in case emergencies arise or when electrical work is being carried out. The panel also houses neutral and ground bus bars that act as security components and keep the circuits from becoming overheated. This can be caused by problems with wiring or malfunctioning appliances. Breakers may also stop working in the event of a dead short that is a hot lead directly into contact with metal.
A ground bar serves as an emergency backup to neutral if the neutral connection goes out or not working. The ground wire is connected to the bar for grounding while the neutral wire connects with the bar for neutral. The current flow into an appliance is derived from the breaker's hot lead and is then returned to neutral.
2. Main Lug panel
The main lug panel looks similar to the one mentioned above but with the exception that there is no central breaker. These kinds of panels are utilized as sub-panels. Line wires in these kinds of panels connect through a lug, which is a kind of electrical connector.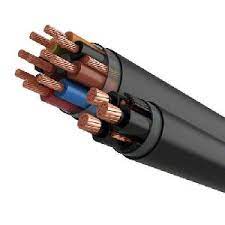 In lug panel systems, the primary breaker is located in a different switch that is located near the meter however; it is also attached to the breaker located at the primary panel. If there is an electrical fire you'll be able to shut off the power without having to enter the building because of an independent disconnect.
As a leading electrical panel manufacturers in UAE, we believe that a good electrical upgrade can significantly improve the appearance and value of your home or business. You'll be amazed at the changes the right electrical upgrade could make to your business or home.
Al Arz Electrical Ware Trading in the UAE is the most reliable Control Cable Suppliers in UAE and Abb Suppliers in UAE You can count on the services we provide.