LED lights are one of the most popular lighting options in use today. Due to their extreme durability and adaptability, LEDs from Electrical Materials Suppliers in UAE have been gaining a lot of favor lately. They are therefore the perfect choice for the majority of business environments.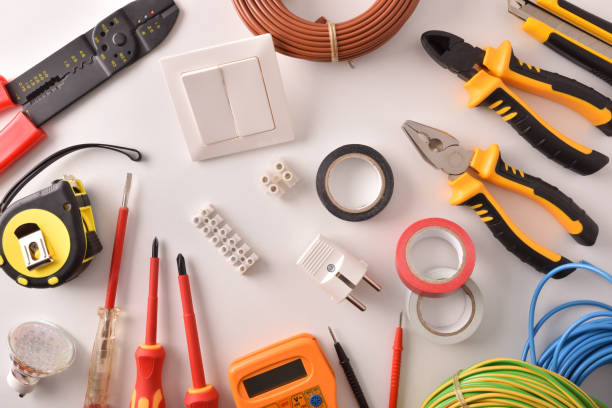 Here are a few explanations for why you ought to install business LED lighting fixtures in your building.
Easy Replacement
Heavy-duty equipment typically runs continuously throughout the day in outdoor commercial settings like storage yards and dockyards. Such activities frequently subject lighting systems to collisions and shocks, causing traditional lighting solutions to become damaged.
Solid-state components, which are less vulnerable to damage from shocks and other impacts, are used in commercial LED lighting systems. The modular design of the majority of LED lights makes it simple to replace a single unit in case an LED fixture sustains damage without affecting the other fixtures.
Save Money on Utility Bills
As soon as the power is turned on, LED lighting fixtures start to glow brightly. As a result, business buildings can reduce their power usage expenditures, thereby lowering their utility bills.
Easy Maintenance
Moreover, LED lights function properly until their subsequent scheduled maintenance. Traditional lighting fixtures, on the other hand, are more prone to break down unannounced during the day. Because of this, corporate operations may be affected by the downtime required to replace these conventional lights. When LED lights near the end of their useful lives, they may be readily changed and are more likely to generate less brightness. These early warning indicators are simple to see by an electrical professional, who can then plan maintenance for you that won't affect your business hours.
Highly Safe
For safety reasons, commercial buildings' exteriors require enough lighting. the diffusers and a variety of beam patterns that are a part of commercial LED lighting systems. The hazards created by shadows and dark corners can be removed by illuminating the facility area with a combination of various LED lights. Also, this function enables the staff of the commercial building outside to keep an eye on minute details in and around the region, enhancing the area's overall security.
Easy Installation
Comparatively speaking to conventional outside lighting fixtures, commercial LED lighting is rather compact. This facilitates a quicker and easier installation into an existing system (if any). Commercial LED lights can be integrated into an existing system, although there may be some technological compatibility concerns.
To avoid making the common mistakes people make when moving to LED lights, be sure your current lighting system is compatible with the LED solution you intend to upgrade to.
Which Business LED Lighting Options Are Best?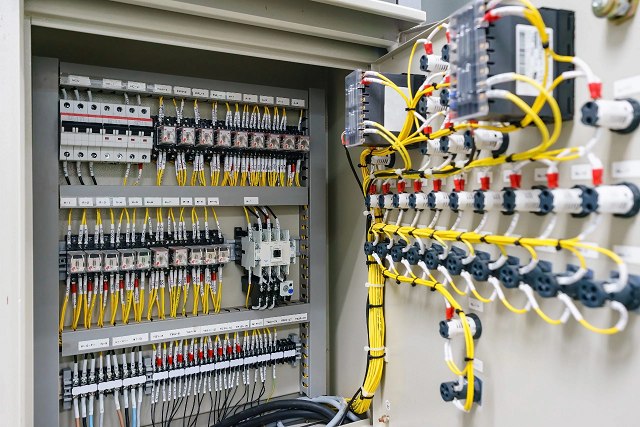 It might be challenging to select the right LED lighting fixtures for your commercial space. The industry is flooded with LED manufacturers who provide the best business LED solutions. Yet, seek out an LED lighting business that is effective and has a large selection of items.
AL Arz electricals' LED lighting fixtures are adaptable and provide improved illumination. These lighting options have a reputation for lowering maintenance costs by more than 70% and power costs by more than 60%. The performance in your business building is probably better now that the noise and heat production have been lowered. Moreover, they generate more light per watt.
The ideal one-time investment is LED lights from Electrical Wholesalers in UAE. Al Arz Electricals takes great effort to guarantee that our goods satisfy the highest stan Electrical Panel Manufacturers In UAE.